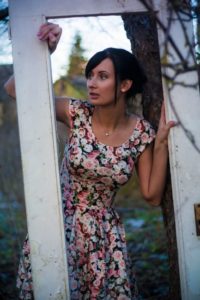 Confused about Choosing New Fashion Frames?
With 2017 now upon us have you started looking for a new pair of spectacles? Or perhaps you've grown tired of your old pair and want to update your look?
We understand that when you walk into an optical store it can be daunting to have so many spectacle frames to chose from. By having a bit of knowledge we hope to help turn your buying experience into a bit of fun too!
Much like our feet, our faces suit a particular spectacle frame size but also a certain frame shape. This is why there are so many frames to choose from in optical stores. We also take into consideration current fashion styles (we look to include stock that is "On Trend") you may also have preferences for plastic, metal or rimless frames.
A lot of careful consideration goes into the range of frames you see on our shelves!
Below is a diagram of different face shapes. Knowing your face shape goes a long way in understanding the right frame shape for you.
For example you wouldn't choose a square frame for a square face or a round frame for a round face. We try to balance your features to make you look more like an 'Oval'. So a square face would look better in a frame with rounded edges and a round face looks better when using a square edged frame. Finding a frame that follows your eyebrow line will also help balance out the 'symmetry' of your features.
Of course if you have a certain frame style in mind and like to make your own selection we are very happy for you to choose your own!
As most clients usually purchase glasses every couple of years we endeavour to have you leave our store knowing you have had the best possible care and attention.
Why not let KC Home Optical help you with your next prescription glasses or sunglasses.
Warm regards, Kerry and Ged